Half masks & disposable masks
Respiratory protection masks, including half-masks and disposable masks of type FFP1, FFP2, FFP3 are used to prevent the harmful effects of solid aerosols, liquids and dusts. FFP3 masks offer the highest protection against toxic risks, stopping at least 99% of aerosols, while FFP2 masks stop at least 94% and FFP1 masks at least 80% of aerosols.
EN 149 standard: minimum requirements for protection against inhalation of particles.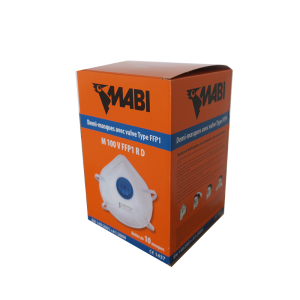 ---
Half mask disposable FFP1 shell with valve, ideal for the treatment of termites, wood-eating insects, merula, drying walls,...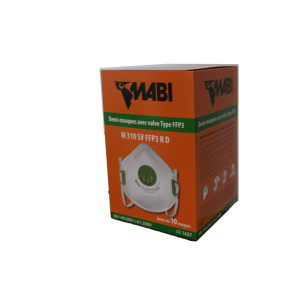 ---
Disposable half mask FFP3 with valve, protects against toxic risks. FFP3 mask ideal for the treatment of carpentry against...
Regular price
€17.70
-20%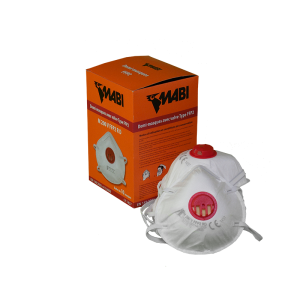 ---
Box of 10 molded half-masks with exhalation valve and nose clip. With FFP2 classification, half masks protect...
Regular price
€12.10
-20%
Reusable protective masks
Reusable respirator masks require the use of filters or cartridges that can be reused until they become clogged or when respiratory discomfort is experienced. These masks are designed to protect the user when handling hazardous chemicals, toxic gases, solvents, dust or paint sprays. There are two types of mask: full-face and half-face.
Standards EN 136 & EN 140: minimum requirements for resistance to temperature, impact, breathing resistance, etc.
Powered air purifying respirator
These offer maximum protection for the respiratory tract and face against dust, solid and liquid particles, fumes, etc. They are available as bonnets or full-face masks.
Standards EN 12941-12942: minimum requirements for the tightness of the protective hood and assisted ventilation.