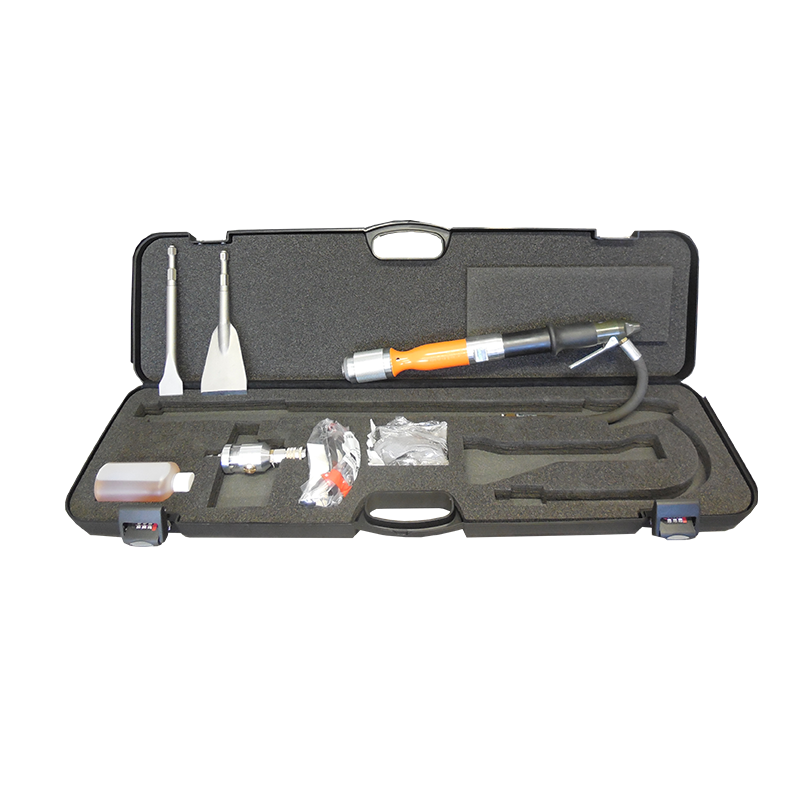  
Kit Scrap'air S24 short handle for wood
Time saver in wood treatment preparation.
Remove the damaged timber easily and quickly to maximize the wood preservative penetration into the sound wood.
Complete Kit with all accessories.
---
---
Recommended for scraping wood frames before spraying/injection of liquid and gel wood preservatives.
Without getting rid of the damaged timber, the efficiency of your chemical will decrease because it won't reach and preserve the sound wood.
Kit includes:
- Scrap'Air S24 special wood with a 20cm handle (full size=50cm)
- sharp 8CM delta knife
- 4CM chisel
- lubricator with oil
- a protection kit.
Characteristics of S24 with a 20cm handle:
Air flow: 210l / min
Working pressure: 6 -8 BAR *
Tool chuck: Hexagon 14 mm
Power: 15 joules
Strike: 4750 blows / min
Length: 50CM
WEIGHT: 2.8Kg
Guaranteed 2 years
What are the benefits of the wood scraper Scrap'Air S24?
- Time saving in work sites
- Available in several lengths depending on the type of work
- Lightweight, handy, very robust
- High impact frequency
- Ergonomic designed to improve both comfort and performance on site

- Made in France with the highest quality standards