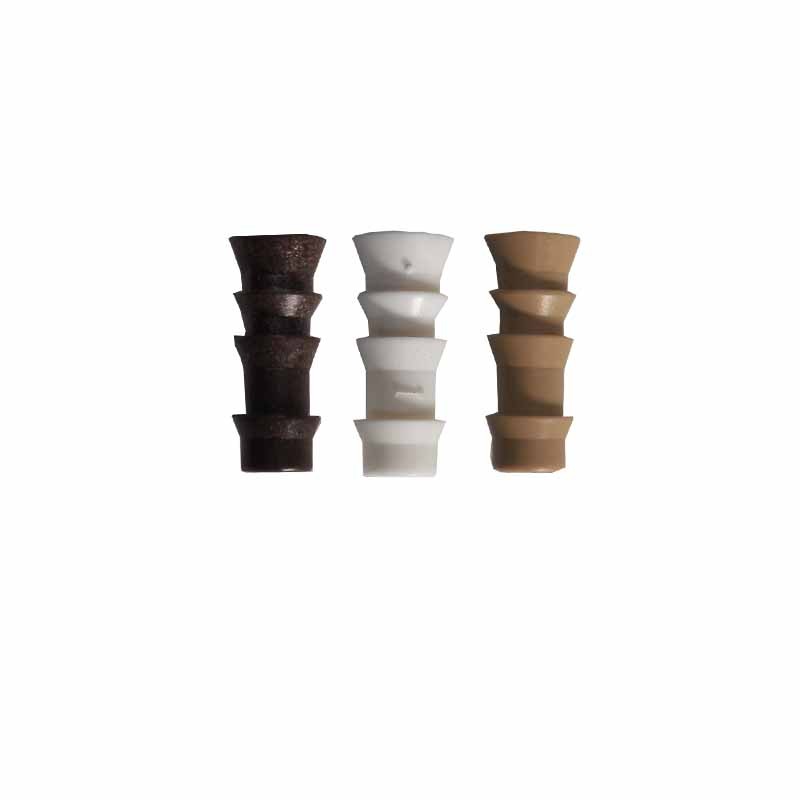  
Injector Ø6,5 without head brown L21
For small wood pieces: half-perimeter ≤ 17 cm
Bag of 1000 units.
---
---
Diameter 6.5mm injectors are recommended for the injection of wood preservative chemical into small timber sections (with a half-perimeter less than 17 cm).
They prevent chemical backflow during the injection with their no-retun valve.
Use a 6.5mm drill bit.
With headless injectors, inject with a male injection nozzle.
After completing the wood treatment, you can hide the injectors with a cap (the caps allow reinjection) or a wooden plug.
Injectors with length 21MM are recommended for the rafters and length 15MM for the door and window frames.
Diameter 6.5 MM
Length 21MM
Headless connection type
Non-return system: Metal ball
Material: High density polyethylene
Pressure 1 to 30 bar (note the maximum pressures indicated may vary depending on the type of support and its condition.)
Packaging 1000
Colors: Brown ref 01010008 Beige ref 01010010 White ref 01010006
Data sheet
Connection

Without head