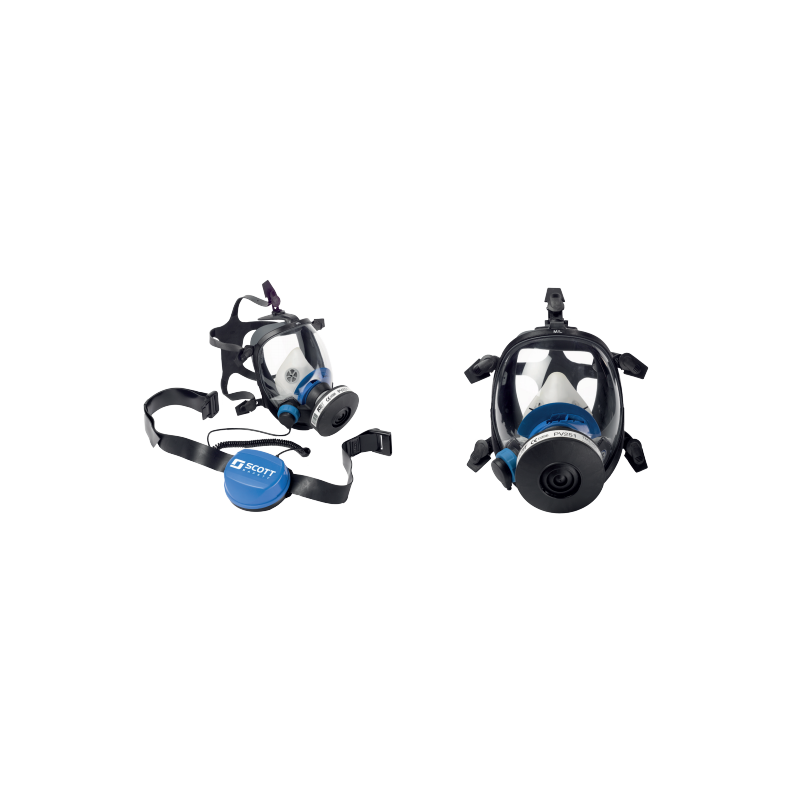  
Special Asbestos Mask with Assisted Ventilation
The Phantom Vision mask is a filtering respiratory protection with assisted ventilation. 
---
---
The Phantom Vision® is a powered air purifying respirator with a brushless motor and high performance ventilation unit mounted inside a full facepiece. An external connector on the facepiece provides power to the motor via spring contacts and a cable to a belt-mounted lithium-ion battery. The particulate or combination filter is installed directly on the facepiece.
OPERATION MODE
The battery is placed in a round ergonomic "easy grip" case. Simply turn the battery attached to the belt from the "stand by" position to the "on" position to start the engine and send air through the filter to supply the user with filtered air. With a fully charged battery, the Phantom Vision® delivers 160 liters of air per minute for a minimum of eight hours.
AIRFLOW MANAGEMENT
The airflow management system directs air into the facepiece to prevent fogging. Air enters the mask through the inhalation valves on the inner half mask. Exhaled air is trapped in the half mask and then exhausted through the exhalation valve.
DECONTAMINATION AND CLEANING
Because all external parts of the fully assembled device are water and dust resistant, the user can enter a decontamination shower with the Phantom Vision®. For more thorough decontamination and cleaning, all major parts can be easily disassembled and then sponge-wiped or washed. Non-washable parts are colored blue.
DISASSEMBLY AND REASSEMBLY OF PARTS
The battery is detached from the belt by turning it. The filter and power cable are unscrewed from the mask. A spring clip allows the motor unit and the half mask to be detached from the facepiece. The half mask is easily removed from the motor unit. The system is easily reassembled by following the same procedure in reverse.
MAINTENANCE
Low maintenance costs over the life of the unit: only valves and seals need to be replaced once a year. The design allows for easy pre-use inspection and overhaul, and the Phantom Vision® can be regularly recertified by Scott's authorized service centers. All major components are replaceable when needed.
MATERIALS
Sealing skirt: Silicone
Inner half mask: Clear TPE
Shield: Treated polycarbonate. Scratch and solvent resistant
Belt: Treated polyester, cleanable with a simple sponge stroke and thermoformed padding
Battery case : ABS
PF 251/2 Type PSL Solid and liquid particles (dust, fibers, mists, smoke, bacteria and viruses)
Data sheet
Masque jetable

Respirator
You might also like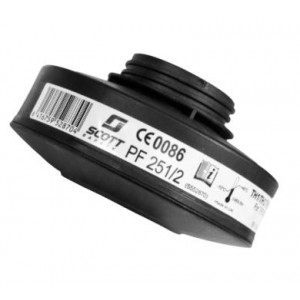 ---
P3 Cartridge for Asbestos. P3= solid and liquid particules, radioactive and extremely toxic particules, bacterias, virus.