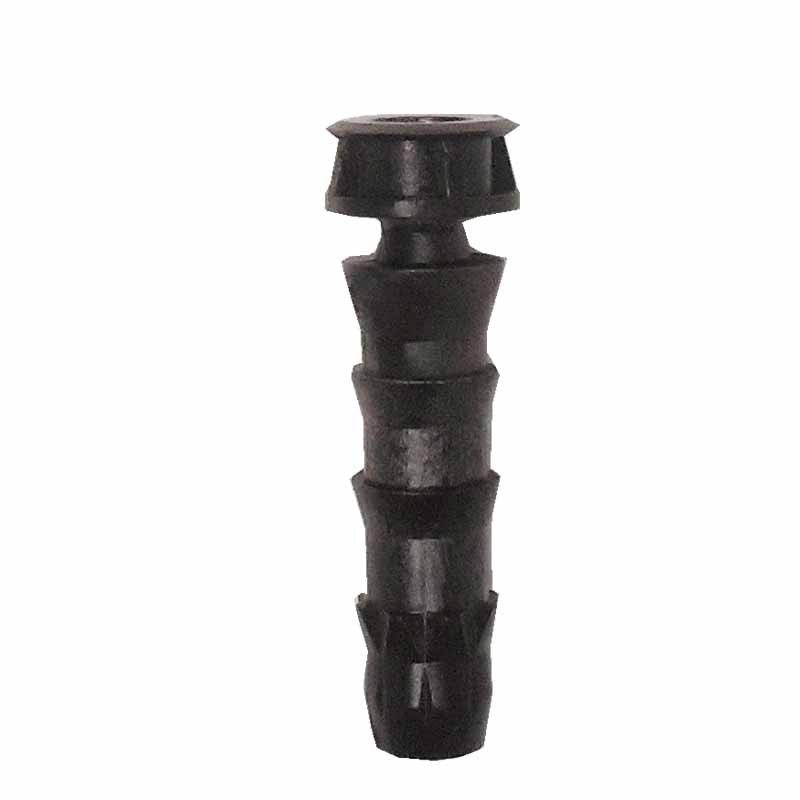  
Inj. Ø9.5 mm with setter brown
The injector with setting head is an injector with head (grease nipple) + a removeable setting piece of plastic.
This feature is to hammer in directly the injector with no need of a mounting tool.
Bag of 8000 units.
---
---
Diameter 9.5mm injectors are recommended for the injection of wood preservative chemical into big timber sections (with a half-perimeter more than 17 cm).
They prevent chemical backflow during the injection with their one-way valve.
Use a 9.5mm drill bit.
With head injectors, inject with a female injection nozzle.
Diameter 9.5 MM
Length 46MM
Connection type: With head /grease nipple / moulded round head nipple
Non-return system: Metal ball
Material: High density polyethylene
Pressure 1 to 30 bar (note the maximum pressures indicated may vary depending on the type of support and its condition.)
Packaging 8000