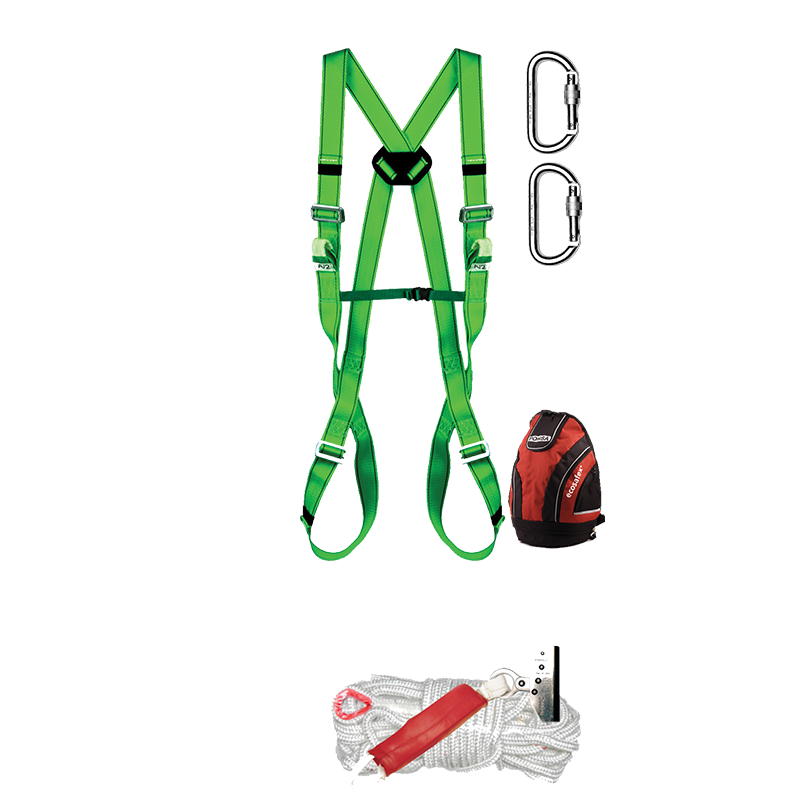  
Safety harness kit
Anti-fall safety harness in kit, ideal for roof removal. Delivered in a backpack with :
- 1 ecoblock
- 1 energy absorber
- 1 lifeline of 10m
- 2 carabiners 
Weight : 865g 
One size 
---
---
Anti-fall safety harness in kit, ideal for roof removal. Delivered in a backpack with :
- 1 ecoblock
- 1 energy absorber
- 1 lifeline of 10m
- 2 carabiners 
Weight : 865g 
One size 
Norms: 
EN 361 : 2002 
EN 363 : 2008
Characteristics:
- 2 textile attachment points on back and chest (with 2 buckles)
- sliding fall arrest device on flexible anchor line
- automatic locking with rope guide
- ideal for vertical movements
- adjustable at the shoulders and legs
- light and easy to install
- fabric: 100% polyester band 45mm wide
- metal part treated against corrosion 
Data sheet
Fall protection

Harness
You might also like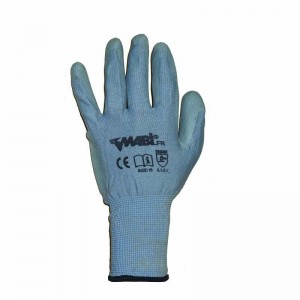 ---
Handling glove ideal for all handling and assembly work. Fine handling in dry or slightly greasy and dirty environments....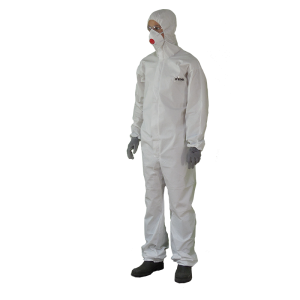 ---
Disposable coverall for excellent protection against dust in harsh and very dusty environments. Size: XL Box of 50...
Regular price
€149.00
-15%