 
Safety harness kit
FALL ARREST HARNESS with 2 textile attachment points on the back and chest. (With 2 loops). Comes in a backpack with: - 1 ecoblock - 1 energy absorber - 1 lifeline of 20m - 2 carabiners Weight 865 G Unique size
---
---
FALL ARREST HARNESS with 2 textile attachment points on the back and chest. (With 2 loops).
Comes in a backpack with: - 1 ecoblock - 1 energy absorber - 1 lifeline of 20m - 2 carabiners
Weight 865 G Unique size
THE HARNESS Recommended for work at height. Double anchor point, ideal for vertical travel. Adjustable at shoulders and legs. Lightweight and easy to install. Textile: 100% polyester tape, width 45 MM.
-ECOBLOCK AND ROPE Sliding fall protection device on a flexible anchor line. Automatic locking with guide to pass the rope diameter 12 MM. Length 10 m.
- 2 SECURITY CARABINERS Handy and resistant. ANTI-CORROSION TREATED METAL PART.
THE HARNESS IS DELIVERED IN A BAG FOR EASY TRANSPORTATION AND STORAGE.
Ideal for removing moss from roofs.
You might also like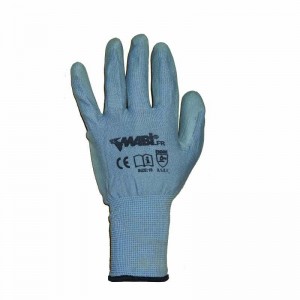 ---
Handling gloves recommended for fine handling in dry or slightly greasy and messy environments. Total length: 25 cm...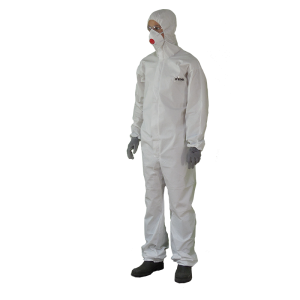 ---
Disposable coverall for excellent protection against dust in harsh and very dusty environments. Material sMs...