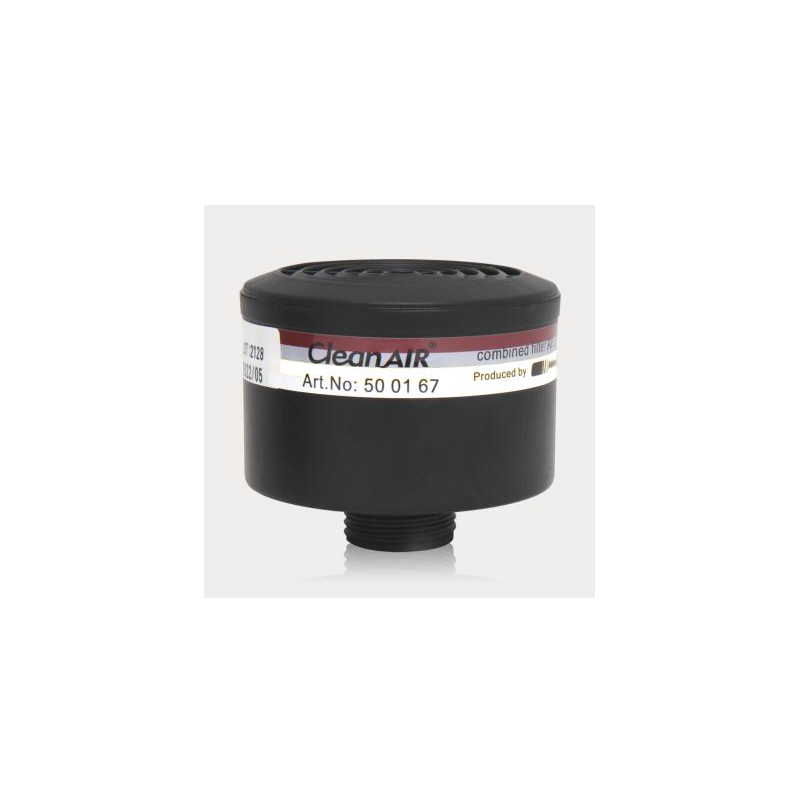  
A2B2P3 filter for 2F ventilation system
A2B2P3 filter cartridge for 2F assisted ventilation
---
---
Certification: EN 12941, EN 12942, EN 14387
• Assisted ventilation compatibility: CleanAIR Chemical 2F & 3F Plus filter motors
• Passive filtration compatibility: CleanAIR GX02 and CF02 masks
• Applications: gases and organic derivatives with a boiling point above 65 ° C, inorganic gases and vapors (except CO), and toxic fumes, particles, solid and liquid aerosols
• Dimensions: Ø 108 x 94 mm • Weight: 360 g • Thread: DIN 40 • Range of use: -10 to +55 ° C (RH less than 95%)
• Storage range: 0 to +40 ° C (RH less than 90%)
• Packaging: individual plastic with instructions • Performances • Respect of 160 l / min imposed by asbestos regulations with the CleanAIR Chemical 3F Plus engine • Manufacturing quality
• Individually vacuum packed • Supplied with cap and protective cover • Use in passive filtration AND assisted ventilation • Complete range of CleanAIR cartridges for all needs Ideal for the treatment of frameworks against termites, 3d rat control, insect control, disinfection, and insulation.
You might also like
---
Assisted and individual air purification device with very high filtration capacity. Completely waterproof, even in...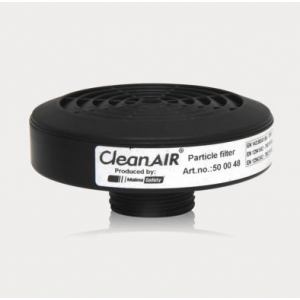 ---
P3 filter cartridge (toxic fumes, particles, solid and liquid aerosols).
---
RECOMMENDED FOR TREATMENT AGAINST PROCESSIONARY CATERPILLARS , airtight coverall easy cleaning of the stinging...