 
2F ventilation system
Assisted and individual air purification device with very high filtration capacity. Completely waterproof, even in the absence of filters, (thanks to the shut-off valves) it is very easily decontaminated, efficient and very comfortable in use.
---
---
Along with its compact design and light weight, Chemical 2F is characterized by its incredible durability, chemical resistance and high waterproof rating. Its durable design and smooth surface allow easy cleaning in the shower or even by full immersion. The unique automatic shut-off system prevents unintentional contamination when changing filters. The intelligent Flow Control system maintains the airflow at a constant level regardless of a filter clog or battery level. The audible and visual alert indicates when the battery needs to be charged or the filter needs to be replaced. The air flow adjustable between 120 and 235 l / min is constant throughout the operation, regardless of the type of filter used, thanks to its optional long-life battery
Weight 960 g (with standard battery) Dimensions 240 mm / 110 mm / 120 mm Adjustable air flow 120 - 235 l / min Audible and visual alert Operating time * / charging <10 / <3 h standard battery <20 / <5.5 h long battery life 14.4 V / 2.6 Ah Li-Ion battery (standard battery) Li-Ion 14.4 V / 5.2 Ah (long life battery) Hose connector CA40x1 / 7 " EN 12941 TH3 certification EN 12942 TM3 Waterproof protection IP64 / IP65 / IP68 * at 160 l / min with new P R SL filters and a fully charged battery
Ideal for the treatment of termites, pest control, disinfection and insulation.
You might also like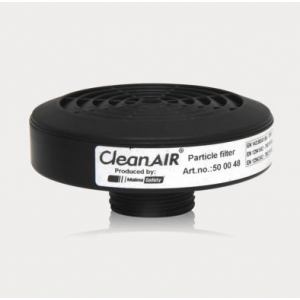 ---
P3 filter cartridge (toxic fumes, particles, solid and liquid aerosols).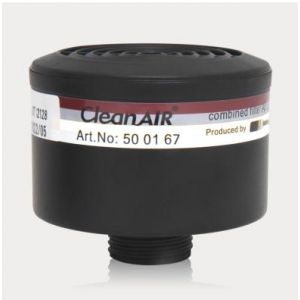 ---
A2B2P3 filter cartridge for 2F assisted ventilation
---
RECOMMENDED FOR TREATMENT AGAINST PROCESSIONARY CATERPILLARS , airtight coverall easy cleaning of the stinging...